E-RDC Rotary Die Cutter | ATN
E-RDC Rotary Die Cutter
| ATN
---
Rotary die cutting unit, modular with 3 or 4 stations, may be inline with printing line or offline.
The most economic solution for the converting of high volume cardboard blanks.
Quality of embossing, creasing and cutting is optimal and constant.
Fast job change over using cassettes.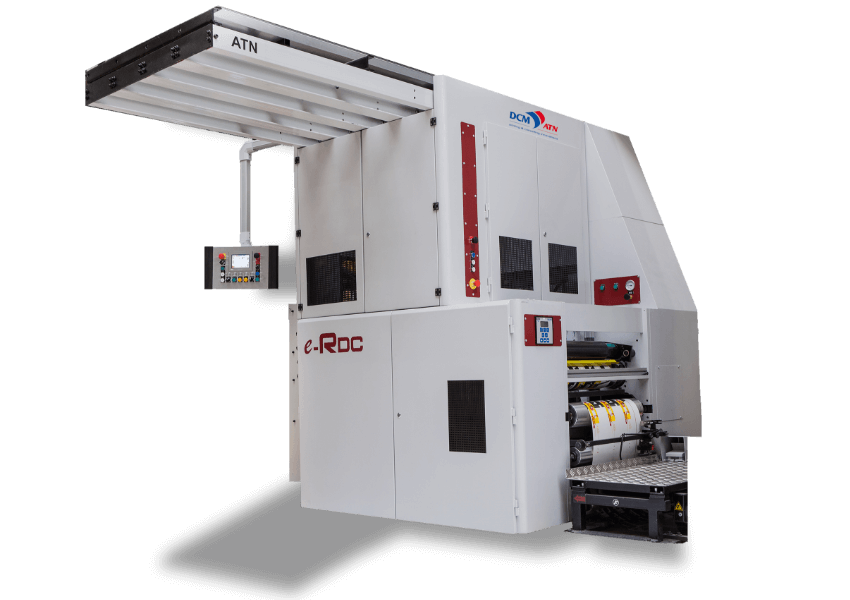 TECHNICAL DATA
---
Maximum reel width : from 660 to 850mm
Dei tooling repeat length :
For widths 660 - 720, from 535 to 800mm
For widths 760 - 850, from 690 to 1040mm
Maximum production speed : 250m/min
MACHINE DESCRIPTION
---
Inline or offline installation
With non-stop unwinder
Insetting
3 or 4 converting stations :
- Embossing
- Debossing
- Creasing
- Cutting
Shingle delivery
Automatic piling (stacker)
Options :
- Insetting
- Stacker, sheeter
- High-pile delivery
APPLICATIONS
---
Tobacco packaging hard-pack and soft-pack
Liquid packaging
Fast food
Cardboard cups and other folding cardboard packaging.