DDA Non-Stop Unwinder | ATN
DDA Non-Stop Unwinder
| ATN
---
Automatic butt-to-butt splicing with no reduction of the production speed.
Automatic non-stop uwinding
of large diameter reels, up to 1800mm.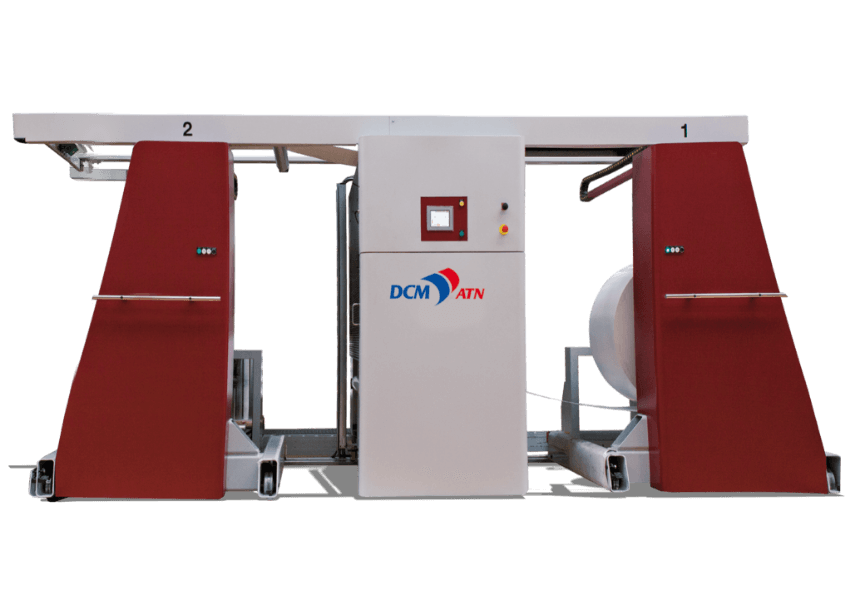 TECHNICAL DATA
---
Maximum reel width : from 660 to 850mm
Maximum production speed : 250m/min
MACHINE DESCRIPTION
---
Inline installation
Accumulator allowing non-stop reel change without slow down at 250m/min
Butt-to-butt splicing at 0 speed (butt splice)
Options :
- Mandrels ø76 to 305mm.
- Registered splicing for pre-printed reels.
APPLICATIONS
---
Web feeding of paper
and cardboard in reels
for all types of machine transformation.