E-ATENA | ATN
E-ATENA
| ATN
---
Rotogravure printing with inline converting. Modular for cardboard and paper.
Efficient and productive,
the e-Atena is the market reference
for the production of tobacco
and other carton packaging.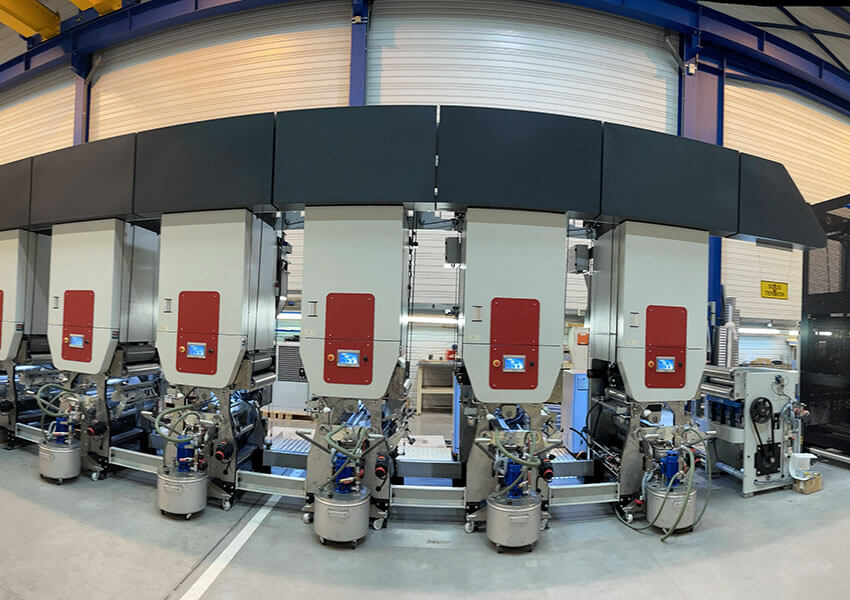 TECHNICAL DATA
---
Width of mother reel : from 660 to 850mm
Maximum diameter of mother reel : 1800mm
Cylinder printing repeat : 360 to 760mm
Maximum production speed : 250m/min
Printing groups : 2 to 14
Printing : solvant-based inks, water-based inks or UV inks
MACHINE DESCRIPTION
---
Non-stop unwinder
Lateral trolleys for rapid change of printing tools
Impression rollers sleeve type
Gravure cylindres shell type
3D doctor blades
High efficiency dryers
Options :
- Electrostatic assistance ESA
- UV drying
- Rotary die cutting, creasing, embossing
- Sheeter
- Label cutter
- Non-stop rewinder
- Inspection, rejection
APPLICATIONS
---
Tobacco packaging in carton (Flip-Top, Inner and et paper (Soft Pack).
Other carton packaging, for alcohol, tea, soap, etc....
Paper labels for glass bottles and other applications.
MATERIALS
---
Paper
Cardboard
Metallised paper